Custom Historic Folsom Country Christmas Eggs Ornaments
---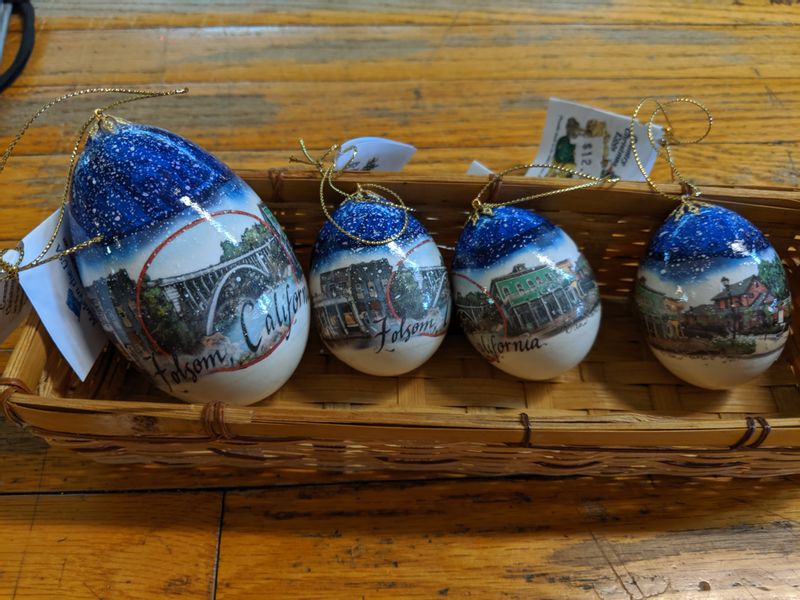 As a merchant on Sutter Street in Historic Folsom, we love being able to celebrate our community.
We commissioned these hand-painted Country Christmas Eggs ornaments that feature:
Folsom's Rainbow Bridge
Folsom Hotel
The Train Depot and Chamber of Commerce
and, of course, Dorothea's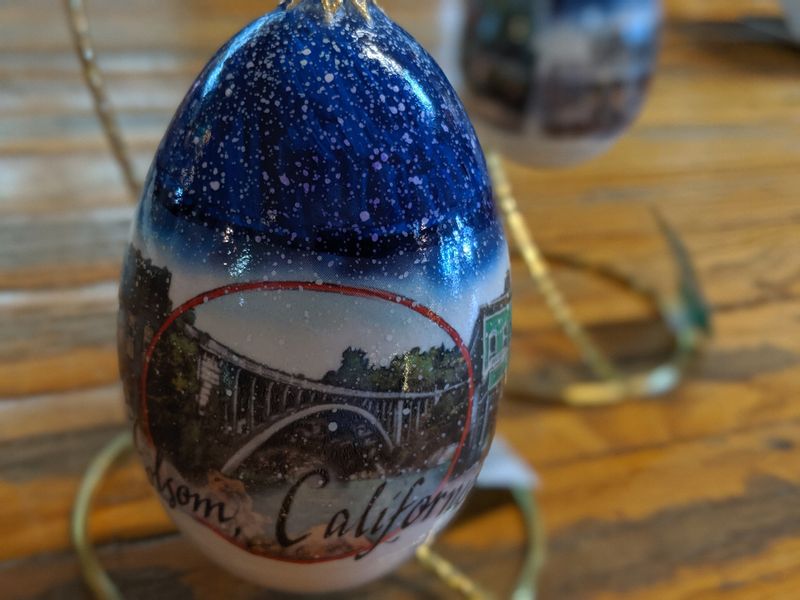 These are actual goose eggs and chicken eggs. They are surprisingly light which means they can be added to basically any branch of the Christmas tree.
These ornaments are one example of many hand-crafted products we carry, these were made in Oregon by Dan Stevens who specializes in supporting Main Streets and Historic Districts. In 1994, Dan was asked to create an ornament for the White House.
---
Enjoy these special Historic Folsom-themed ornaments, explore our large inventory, or to get help finding that special something come and visit us.